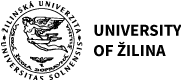 University of Zilina
At present there are about 10,000 students being educated at seven faculties in 225 accredited fields of study in all forms and degrees of university studies at UNIZA. The Faculty of Management Science and Informatics provides 3 study programs for bachelor and master and 2 doctoral programs. Permanently developed activity at Faculty for more than 15 years is Biomedical and Medical Informatics realized in cooperation with the medical universities in Slovakia. Faculty is strongly involved in many practical collaborative industry and research projects on national and international level with medical application. The Int. Workshop on Biomedical Technologies is organized as part of the conference on Information and Digital Technologies.
Participants: Brita Endersova, Jozef Kostolny, Miroslav Kvassay, Prof. Vitaly Levashenko, Jan Rabcan, Prof. Elena Zaitseva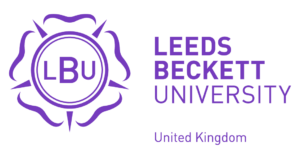 Leeds Beckett University
Leeds Beckett University provides access to education for a wide range of learners. We offer a range of undergraduate and post-graduate courses. Leeds Beckett has 30,000 students, 3,000 staff and 300,000 associate students through our network of partner colleges. Within our University, The New Technology and Digital Research (NTI) is a centre of research, informed and supported by business leaders, professional associations and community groups addressing the challenges of creating sustainable and digital assistive technologies for the communities. Its  research activities addresses the social, cultural, economic, political aspects of digitization, and economies. Through the Centre, a wealth of expertise and skill is captured; with the potential to influence and shape the future via its networks and partners. Central to the Digital Centre are core, interlinked research themes including HCI, Green IT, Assistive Tech
Participants: Dr. Ah-Lian Kor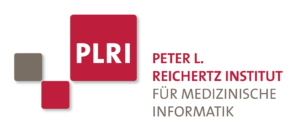 Peter L. Reichertz Institute of Medical Informatics of Technische Universität Braunschweig
Technische Universität Braunschweig is a diverse University with 6 faculties and 120 institutes. More than 3,500 employees take care of about 20,100 students and 130 trainees. Associated to the Carl-Friedrich-Gauß-Faculty, the Peter L. Reichertz Institute of Medical Informatics (TUB-PLRI) is one of the leading medical informatics institutes in Germany and worldwide. After more than 40 years of separate research in medical informatics at TU Braunschweig and Hannover Medical School (MHH), PLRI was founded in 2007 as a joint institute of both universities with branches at Braunschweig and Hannover to create a regional cluster of excellence in the fields of medical informatics. Its five research areas are Information systems & management, health-enabling technologies, accident & emergency informatics, mHealth, and eLearning. Due to the variety of topics, PLRI collaborates in inter-disciplinary projects with health care centers, research institutes, enterprises, and public organizations in order to shape the future of healthcare and medicine.
Participants: Prof. Dr. Thomas M. Deserno, Dr. Leonie Heisig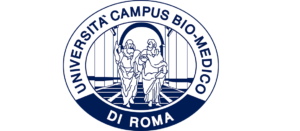 University Campus Bio-Medico di Roma
UCBM promotes integrated structures for teaching, research and healthcare. UCBM promotes knowledge and an interdisciplinary approach to the sciences and research in all fields related to patient care. UCBM confers degrees in Industrial Engineering, Biomedical Engineering, Chemical Engineering for Sustainable Development, Medicine and Surgery, Medical Radiology Imaging Techniques and Radiotherapy, Food Science and Human Nutrition, Nursing. It is characterized by a high faculty-to-student ratio, a highly developed tutorial system. Besides University Hospital and Center for Health, is active the Center for Integrated Research (CIR), which runs the PhD programs in Bioengineering and Bioscience, and also the PhD programme in Integrated Biomedical Science and Bioethics. CIR coordinates all research activity developed in 49 research units belonging to the Department of Engineering and to the Department of Medicine, promoting research and collaboration between physicians and engineers, enabling a continuous flow of information to develop innovative methods and technologies in clinical practice. The number of faculty members is 116, further to 120 PhD students, PostDoc and research assistants. UCBM also holds owns 19 patents and two spin-off.
Participants: Prof. Paolo Soda

Universidad Rey Juan Carlos
The Universidad Rey Juan Carlos (URJC), with its four campuses located at Móstoles, Alcorcón, Fuenlabrada, and Vicálvaro (Madrid, Spain), is a multidisciplinary higher education institution created by the Regional Government of Madrid in 1996 as a public university. Research and academic activity is structured through the areas of Health Sciences, Experimental Sciences and Technology, Communication Sciences and Law and Social Sciences. The Rey Juan Carlos University collaborates with the international scientific and academic community, taking part in exchange programs for both teachers and students.  Research and technological innovation are one of its most important mainstays, as well as its commitment to and connection with business sectors in a free-flowing university-business relationship.
Participants: Prof. Luis Pastor, Prof. César Cáceres, Dr. Sofía Bayona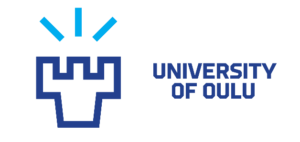 University of Oulu
The University of Oulu (www.oulu.fi) is an international research and education community, whose mission is to advance new know-how, well-being and education for the future. The ten faculties, including information technology and medicine, and the specialized research units of the University of Oulu create the foundation for multi scientific research, innovation and training of experts for demanding professional tasks. UOULU has BSc, MSc and PhD education related to Biomedical Engineering, Health Technology and Medical ICT. Currently, UOULU is developing its Biomedical Engineering and Medical ICT Education Network and digital training environment. UOULU is also host for the Centre for Health and Technology (CHT) (cht.oulu.fi), a regional research and business-driven innovation centre, which associates universities, research centres, enterprises, and regional authorities.
Participants: Prof. Timo Jämsä, Prof. Jarmo Reponen, Dr. Mikko Finnilä, Prof. Tipo Seppänen

Universitat de Valencia
The Universitat de València (www.uv.es) was founded in 1499 and, initially, was dedicated to the study of Medicine, Humanities, Theology and Law. Nowadays, it has become a modern European university opened to almost every branch of knowledge. Given the wide range of studies offered as well as its humanistic dimension, the Universitat de València is now one of the largest, oldest and most diverse universities in Spain. The Universitat de València is recognized as one of the most outstanding Spanish universities in both national and international rankings. It produces 63 % of the indexed references of all Valencian universities and ranks third among Spanish universities in indexed scientific production. More than 300 PhD theses are presented every year in the framework of 110 PhD programs, 31 of which have obtained the special Quality Award given by the Spanish Education Ministry.
La Universitat de València includes 11 degrees on health sciences branch as medicine, nursing, physiotherapy, dentistry, human nutrition and dietetics, pharmacy or psychology. In addition, more than 20 master's degree related to health sciences are also offered. La Universitat de València has also cooperation with public healthcare autonomous government organization and with four university hospitals within the region
Participants: Dr. Raquel Faubel, Prof. Pilar Serra

TELESIG Ltd
TELESIG offers innovative, cost effective and easy to maintain solutions, with quality and security always in mind. Focused on active research and technical excellence proven by five (5) patents TELESIG has a highly successful track of completed project, academic and business collaborations and talks and presentations in 20 countries. TELESIG and its key employees have a significant experience in EU funded projects.
Participants: Olga Thanou, MSc., Dr. Ioannis Stylios, Ms. Petya Dabcheva

Stapro Slovensko, s.r.o.
STAPRO was founded in 1990 as an IT company. The company STAPRO is a leader in building hospital information system and other medical software applications in Slovakia and Czech Republic. During the last eighteen years, the company has expanded its pool of original services, and added several new departments, including the division Bionik, which represents some of the top healthcare equipment providers in the world. In effect, STAPRO has grown from a six-man local healthcare operator to the number one provider of healthcare information systems in the Czech Republic. Having established a position of leadership in the Czech and Slovak markets, STAPRO is prepared to venture into foreign markets.
Participants: Mgr. Adrián Petrik, Mgr. Jana Šutá, Mgr. Tomáš Kováč

Dr. Guido Kaufmann e.K.
The company Dr. Guido Kaufmann e.K. is specialized in the development and support of international development projects with a focus on development, planning, management of know-how-transfer and university development, cooperation between universities, enterprises and research institutions in field of education and research, projects evaluation and control of project progress and results.
Participants: Dr. Guido Kaufmann

Amnim d.o.o.
Bioanim's expertise is the production of educational materials in 3D virtual reality – typically including a strong flavour of gamification (edutainment style). Bioanim's goal is to bring nature into the virtual worls particularly, topics relating to biological and medical topics. Bioanim produces scientific and educational software projects containing animations in virtual reality about the structure and function of the cell, tissue, human body and other topics from the field of biology or medicine. Bioanim's products help to learn about those topics in biology or medicine that are hard to be understood from the textbooks only. One of Bioanim's contributions is the development of  virtual reality apps for iPad and Android devices.
Participants:  Dr. Tomaz Amon

University of Ostrava, Faculty of Medicine
The Ostravska univerzita (OU) is a public research university educating nearly 9,000 students in six faculties. As a dynamic and intellectually challenging modern institution the OU provides an international environment in which to study. The OU is an institution which sees its role in the development of the humanities and medical, science, and artistic fields in the local region of the Moravia-Silesia Region and Czech Republic. It aims to contribute to solving urgent problems in social, environmental, and health areas. The Faculty of Medicine (OU-FM, https://lf.osu.eu/) is the youngest medical faculty in the Czech Republic. The OU-FM ranks among Central Europe's most modern centres of teaching and research for both medical and non-medical fields. Currently the Faculty has around 1700 students in 27 degree programmes, with over 400 students graduating every year. Graduates are well-equipped to pursue careers in a wide range of medical and health care professions.
Participants:  Prof. MUDr. Václav Procházka, Dr. Pavel Drozd, Mgr. Vendula Krčmářová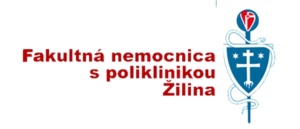 Hospital of Žilina
Hospital in Zilina was founded in 1913. Hospital provides curative and preventive care for people of North/East region of Slovakia. Now, it is the largest and most important medical centre in the region. Currently, it comprises 25 departments. The successful functioning of the hospital is due to the invaluable support of more than 1500 workers. Since 2009, it is awarded the status of a clinic that facilitates applied research activities.
At the present time, it is a modern hospital that has cooperation with a lot of technical universities (for example, UNIZA) and companies. There is long standing cooperation amongst FNsPZA, UNIZA and Stapro. This cooperation brings about the deployment of trendy and emerging information technologies in the hospital.
Participants: MUDr. Katarína Jackuliaková