On Wednesday 2022/10/26, the Tenth Online Working Meeting of the partners of the University-industry educational Centre in advanced Biomedical and Medical Informatics (CeBMI) project No. 612462-EPP-1-2019-1-SK-EPPKA2-KA was organized. This meeting was organized as a continuation of the Ninth Online Working Meeting, which held place on Wednesday 2022/09/21.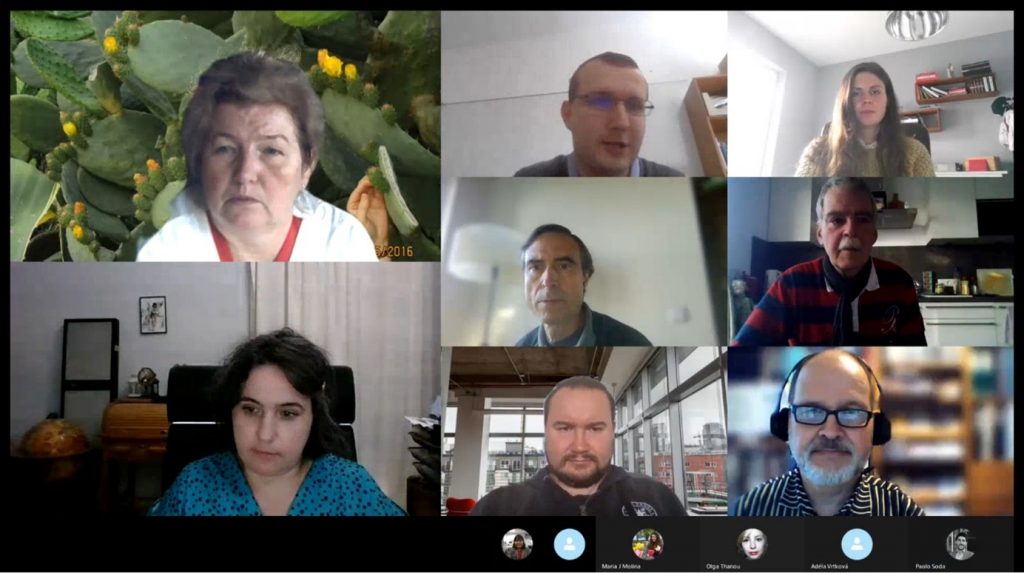 During the meeting:
managerial and financial questions were discussed (WP 2);
the CeBMI portal was opened for students of all partners (WP 3);
the final stage of the development of teaching materials for the CeBMI portal based on the results of the review process started (WP 3);
modernized curricula of study programs related to BMI at partners' universities were discussed (WP 4);
questionnaire for evaluation of the project by external experts was introduced (WP 5);
the results of five self-evaluations of the CeBMI project organized in October 2022 were presented and discussed (WP 6);
the results of review process of the developed teaching materials for the CeBMI portal were presented (WP 6);
current numbers on the use of the CeBMI portal were shown (WP 6);
evaluation of the project outputs by external experts started (WP 6);
local dissemination activities of the project were discussed (WP 7).
Based on the results of the review process, it was decided that the final structure of the teaching modules together with the leading organization will have the following form:
AI to Support Decision Making (Leeds Beckett University, UK);
Data Mining (University Campus Bio-Medico di Roma, Italy);
Efficient Data Analysis with STATA (University of Ostrava, Czech Republic);
Health Information Systems, eHealth and Telemedicine (University of Oulu, Finland);
Introduction to Image Processing (Bioanim, Slovenia);
Medical Background, Epidemiology and Medical Statistics (University of Valencia, Spain);
Medical Simulation (Rey Juan Carlos University, Spain);
Reliability, Safety and Security (University of Zilina, Slovakia);
Signal Processing for Health Enabling Technologies (Peter L. Reichertz Institute of Medical Informatics, Germany).
Some interesting statistics about the CeBMI portal:
the number of teaching modules under development: 9;
the number of prepared teaching materials (lectures, comments to lectures, practical classes, video lectures, video tutorials): more than 250;
the number of unique reviews: about 250;
the number of registered institutions: 23;
the number of registered users: 72;
the number of visits: more than 14,000.