On Thursday 2021/02/04, an online meeting of the partners of the University-industry educational Centre in advanced Biomedical and Medical Informatics (CeBMI) project No. 612462-EPP-1-2019-1-SK-EPPKA2-KA was organized. The meeting primarily focused on a better presentation of the institutions of each partner. Originally, these presentations were planned for the first physical meeting of all partners, but the current pandemic situation indicates that the organization of such a meeting is very uncertain in the foreseeable future. Therefore, it was decided to organize this specific online meeting for the partners to get to know each other better.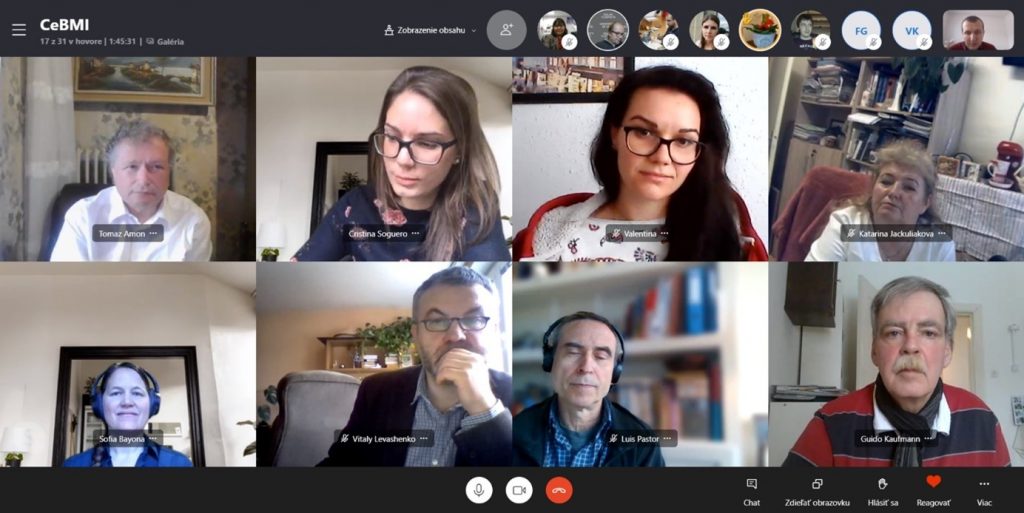 During the meeting:
a quality assurance team, which will be responsible for the internal evaluation of quality of the project including reviewing the teaching materials, was established (WP 6);
each partner presented a specific institution and the whole team from the institution;
each partner presented the current state of tasks in the CeBMI project (WP 3, WP 4);
each partner presented local dissemination events to promote the CeBMI project (WP 7).